Hotels
Providing the ultimate guest experiences
As the hospitality industry and technology change, Belden makes sure to stay on the forefront of this transformation. Belden's unique combination of technical and hospitality expertise helps you successfully integrate technology into guest and employee experiences.
Hospitality Technology Next Generation (HTNG)

Hospitality Technology Next Generation (HTNG) is a global not-for-profit trade association that fosters, through collaboration and partnership among hospitality professionals and technology providers, the development of next-generation solutions that will enable them to do business globally in the 21st century.

Patrick Dunphy, CIO
Hospitality Technology Next Generation

Grand Velas - Los Cabos

Grand Velas Los Cabos needed a structured cabling network that offers the highest performance, is robust and is compatible with the resort's minimalist, elegant design.

---

"We wanted solutions that could translate into sustainable savings for Grupo Velas, as well as offer low maintenance and labor costs."

Edgardo González, IT Director
Grand Velas Los Cabos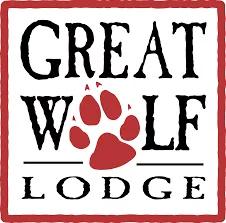 Great Wolf Lodge
LaGrange, Georgia
Great Wolf Resorts is a chain of family-run, indoor water parks. With locations in 15 U.S. states, guests enjoy water and dry-land adventures, restaurants, arcades, spas and children's activities.
500,000 sq ft development | 456 themed suites | 93,000 sq ft indoor water park | 4-story hotel
Fiber cabling and connectivity
Copper cabling and connectivity
AV cabling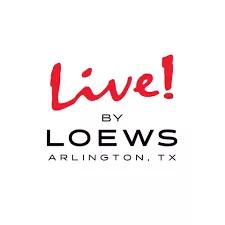 Live! By Loews
Arlington, Texas
The centerpiece of the Texas Live! District and part of the new Texas Live! Texas Rangers field complex, this Live! By Loews hotel offers wireless service, a business center, restaurants and entertainment options.
14-story hotel | 300 luxury guest rooms | 23 suites | 671 guest rooms
Copper cabling, patch cords and connectivity
Fiber cabling and connectivity
Metal-clad cabling
Specialty boxes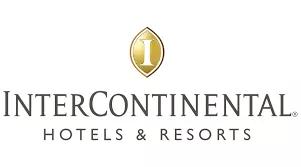 Intercontinental Houston Hotel - Medical Center
Houston, Texas
At the heart of the Texas Medical Center, is this full-service, upscale hotel that blends contemporary style with sophistication and sustainable design, offering a five-star restaurant and state-of-the-art fitness center.
23-story hotel | 354 rooms | 5-star luxury hotel | 50,000 sq ft ballroom | 9 meeting spaces
Copper cabling and connectivity
REVConnect jacks
Blog
New Hotel Technology Trends on the Horizon as Travel Increases
After nearly two years of diminished travel—both business and leisure—people across the United States are traveling once again. As they do, they expect hotel technology trends to be equal to or better than what they're used to at home and at work.
Ready to start a project?
Products designed to work together for optimal performance and a seamless deployment workflow.